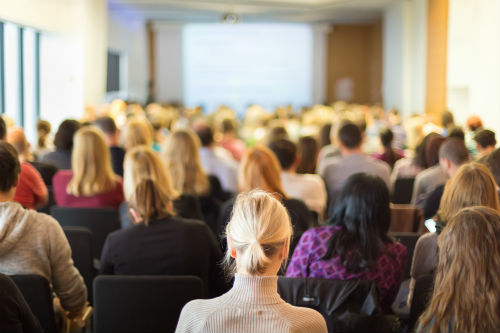 ACRA 2021 Conference
April 16-17 at The Plaza Hotel (formerly known as The Crowne Plaza) in Little Rock.
ACRA values you, your ideas, and your presence within our organization.  We hope you will join us for the opportunity to grow professionally and socialize with your colleagues in an environment that makes learning fun.
Connect with colleagues, share experiences, inspire someone, and develop relationships only created by being a member of a professional organization.
ACRA will hold its spring conference in Little Rock.   We have partnered with The Plaza Hotel (Formerly known as The Crowne Plaza).
We invite speakers that leave you feeling informed, inspired, excited, and challenged. Scroll down to see the agenda for the next meeting.
Leadership
Presenter:  Robin Freeman - Director of UA Currents & specializes in leadership & team building.
Focus and Grit - Overcoming barriers will be the focus of her presentation.  In this interactive training session, Ms. Freeman will address strategies for building a growth mindset for achieving focus, having the mental disposition to overcome barriers and discover new ways of being motivated and challenged to take risks, think creatively and be inspired to operate in grit.  As our profession is rapidly changing through technology, as well as the challenges we all encountered in 2020 and beyond, our members will be empowered by developing an understanding of how even our most difficult circumstances contribute to our overall success personally and professionally.
(1.5 CE Credits)
Legislative Process to Advocate for Our Profession
Presenter:  Senator Kim Hammer
Senator Hammer is the Arkansas District 33 Senator.  He sits on the Legislative Committee and will speak on the legislative process and effective ways our membership can advocate for our profession.
(1 CE Credit)
Taming the Zoomphobia  From Beginner to Advanced
Presenter:  Sue Wilcox
Sue will guide you through Zoom starting with the basics and moving right into more detailed information such as audio setups, device setups, using multiple computers and/or multiple monitors, sharing documents, customizing your meeting options, how and when to use breakout rooms and recording on Zoom.
(1.5 CE Credits)
Code of Professional Ethics
Presenter:  Max Curry
Up to date information on what your obligations are under the Code of Professional Ethics.  This presentation is designed to provide an overview of the basic principles of the Code and how to apply them to common scenarios faced by reporters today.
(1 CE Credit - Ethics)
Promoting Awareness, Strength & Self-Defense Skills
Presenter:  Don Gregory
Don Gregory is the head instructor of the Modern Bushido Dojo.  He is a 4th Degree Black Belt Shorin-Ryu Matsumra Bushi Jutsu Karate/Close Combat Instructor.  Mr. Gregory will equip you with the tools you need to have situational awareness when leaving those late depositions or court hearings, and teach you how to keep safe in such situations.
(1 CE Credit)
Turning Over Audio
Presenter:  Robin Hudson and Attorney Andrew Ballard
Robin knows first-hand about being asked to turn over her audio from a court proceeding.  She and Mr. Ballard will walk you through the process they have gone through to fight this ever evolving problem
(1.5 CE Credits)
The Facets of Congressional Reporting
Presenter:  Keith Johnson
Keith Johnson is a court reporter hailing from the State of Texas, who is currently serving as one of the House congressional reporters in Washington D.C.  Keith was  previously a freelance firm owner and has also served as an official reporter in state court in Texas, and also federal court before becoming a congressional reporter.  He will be speaking about the different facets of congressional reporting and how important our job is of preserving the record, giving tips along the way, as well as broadening our knowledge about the history of court reporting from this angle.
(1.5 CE Credits)
Article III. The Record
Presenter:  Sharon Fields
Sharon will walk you through the recent revisions to the Rules of the Supreme Court and Court of Appeals of the State of Arkansas, Article III. The Record.  Sharon will answer questions you have regarding these changes.
(1 CE Credit)
Bushman Court Reporting
Alaris
Conway Court Reporting
Arkansas Court Reporting Academy    (Now offering Realtime)
Sound Professionals
Donna Miller
International Realtime Court Reporting Institute
Arkansas Realtime Reporting
Amy Graham
Pengad
Skye's the Limit Court Reporting
Valarie Flora
Plaza Hotel
Amber White Photography
Sweetwater
Questions on how you can be a sponsor? Contact us today!