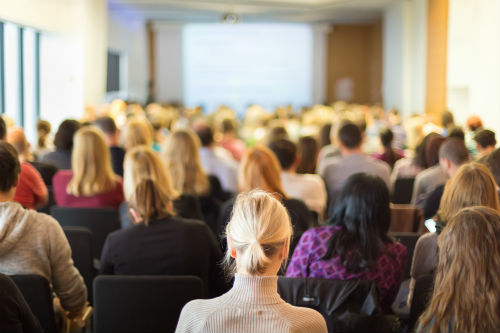 ACRA 2022 Conference
April 22-23 at DeGray Lake Resort State Park Lodge & Convention Center in Bismarck
To book a room at DeGray Lake Resort, call (501) 865-5851 and  use  reference #375130.  The blocks for the ACRA rate will expire on March 23rd.
ACRA values you, your ideas, and your presence within our organization.  We hope you will join us for the opportunity to grow professionally and socialize with your colleagues in an environment that makes learning fun.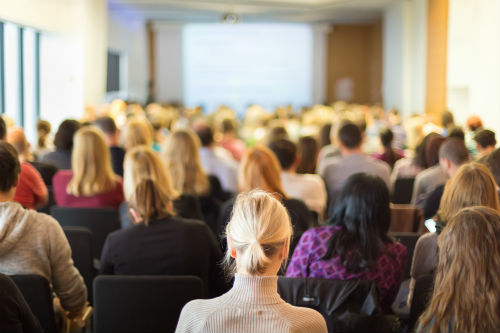 AOC 2021 Conference
October 15-16 at The Embassy Suites, Jonesboro.
If you are not an official reporter for a judge then you will register for the conference here.  If you are an official reporter you will register for the conference through the AOC.
Connect with colleagues, share experiences, inspire someone, and develop relationships only created by being a member of a professional organization.
ACRA will hold its spring conference in Little Rock.   We have partnered with The Plaza Hotel (Formerly known as The Crowne Plaza).
We invite speakers that leave you feeling informed, inspired, excited, and challenged. Scroll down to see the agenda for the next meeting.
Friday & Saturday, April 22-23
DeGray Lake State Park Lodge and Convention Center
Bismarck
The Honorable Randy Philhours, Arkansas Second Judicial Court - Court Reporting is Not for Sissies!
Join the Honorable Randy Philhours for an entertaining and informative discussion of ethics that pertain to the field of court reporting.  All reporters must comply with our Code of Ethics to ensure that they do not adversely affect the outcome of a legal proceeding.  They must be accurate and perform in an unbiased manner.  Sounds easy?  According to Judge Philhours, "It's not for sissies!"
(1.0 CE Credit - Ethics)
Andy Taylor - Appellate Process
As a founding partner of Taylor & Taylor, Andy leads a team of appellate attorneys that handle numerous cases before the Arkansas Supreme Court, Arkansas Court of Appeals, and the US Court of Appeals for the Eighth Circuit.  Mr. Taylor will be speaking about the appellate process, and how the official court reporter's record is used by the attorneys and courts of appeals in that process.
(1.0 CE Credit)
Felicia Jacks, CCR - Helping Officials Find Subs and Freelancers Find Officials
Felicia Jacks, CCR, discusses her innovative use of technology in scheduling substitute court reporters for the Administrative Office of the Courts.  She will explain how to operate the app, and the success that has resulted since implementing the technology.
(1.0 CE Credit)
Rob Jordan - Joint Pain
Court Reporting is a tough job, particularly on our bodies.  Rob Jordan, physical therapist and owner of Joint Effort in Hot Springs, is here to help with his knowledge and experience to make our bodies work and feel better at the end of a long day.
(1.0 CE Credits)
Jason Meadors, FAPR, RPR, CRR, CRC - Minding Your Own Business
Jason Meadors has been a reporter for 47 years, working as a courts-martial reporter, official, captioner, and freelancer.  His court reporting work has taken him coast to coast as well as internationally.  Jason is currently NCRA's President-Elect.  Jason will discuss his experience in starting, maintaining, promoting, and growing his reporting firm in a small-city setting, the changes in technology, procedures, and business arenas that have occurred in the last 30 years, and the essentials of running a reporting office in today's challenging environment.
(1.5 CE Credits)
Cyndi Larimer - Gadgets, Tips and Tricks 
Cyndi Larimer has been a reporter for almost 30 years.  She currently teaches court reporting at Oklahoma State University-Oklahoma City.  A lover of all things gadgety, she is always on the hunt for the next best app or gadget to make life a little more simple.  In this session she will talk about phone apps, computer programs and gadgets that can make life as a court reporter a little more organized and efficient, and she'll also throw in a few to make life a little more fun too!
(1.5 CE Credits)
Mara Leveritt - Author of Devil's Knot
Ms. Leveritt will present on her book Devil's Knot, centering on the story of the horrific murder of three young boys in West Memphis, Arkansas, in 1993, and the young men convicted of those murders who would become known as the West Memphis Three: Damion Echols, Jessie Misskelley, Jr. and Jason Baldwin.  She will speak about the official court transcripts and other court documents that aided her in the investigation and writing of Devil's Knot
(1.5 CE Credits)
Mara Leveritt - Author of Dark Spell
Ms. Leveritt will present on her book 

Dark Spell

, and the appellate court transcripts and post-conviction processes that aided her writing of 

Dark Spell, which focuses on the story of Jason Baldwin, the youngest of the West Memphis Three, only 16 years old at the time of the murders.
(1.5 CE Credits)